If you are looking for a great way to stay in shape without getting bored we have the answer!
Muay Thai !
For over 2,000 years the people of the East have looked towards Thai Boxing as the perfect way to increases fitness, flexibility and stamina. In fact Muay Thai Boxing is the world's best all round workout because not only do Muay Thai techniques give your body an awesome work out but it sharpens your mind as well!
That's right Muay Thai  improves your focus and concentration while it reduces your stress for a longer healthier life!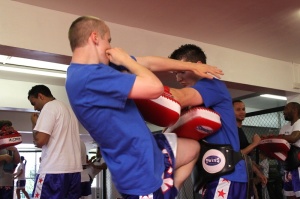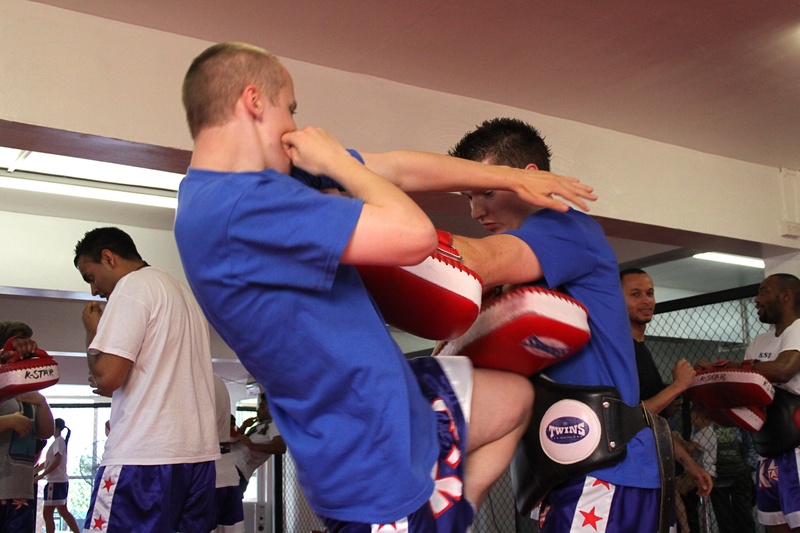 At K-Star Thai Boxing Academy in Birmingham, we believe that developing and maintaining a sound body and mind are critical to getting the most out of life. In our classes you will experience a unique approach to self defence and exercise that benefits the body and the mind. This unique combination of using the power of the body and the mind is the key to increased energy, self discipline, and fitness for a longer happier life.
A Modern Approach to Self Defence
Although our techniques are based on centuries old knowledge, our application of that knowledge sets K-Star Thai Boxing Academy  apart from the other schools. We realize that each student possesses different physical abilities. Size and strength varies with each individual, so once you have acquired a strong foundation in the basic Muay Thai techniuqes, our program will enhance your personal physical capabilities and maximize your self-defense skills. You will understand exactly what it takes, mentally and physically, to defend yourself or your loved ones should the need ever arise! Best of all you will have lots of fun, meet new friends and increase your knowledge of the body while you learn!
K-Star Thai Boxing Birmingham is totally dedicated to helping their students reach their full potential. We have put together a great collection of classes including Muay Thai,MMA, Functional Fitness Training and White Collar Boxing training.
We have 4 full time academies that all our members have full access to. K-Star members can train at all 4 academies at no extra cost. This is fantastic news for our students who get the benefit  and convenience of our great facilities and Instructors.
Fill in the form below for details of the FREE lesson.
Please state which of our 4 academies you wish to attend. Perry Barr, City Centre, Sheldon or Quinton.

We value your privacy and would never spam you